The Mind of Christ Church
The Mind of Christ Church (TMOCC) is a community church located at 3312 Saint Clair avenue, East St. Louis, IL that has been existence for 13 years whose exclusive purpose is to serve the community by providing community services for youth at risk, families in need and wellness.
Mission Statement: Our mission is to serve the community by building strong networks for youth at risk and families in need and wellness that provide life skills to optimize their quality of life.
Values: Service, Accountability, Empowerment and Stewardship
Websites: tmocc.org/
http://tmoccorg.fatcow.com/ministries/
Prior to accepting the call of pastor, Darrell surrendered his heart to God in his teenage years and was filled with God's spirit in 1974. Darrell Chapman, Sr. has a gift of evangelism and mission. He has worked in area of evangelism and community outreach especially for youth for more than 40 years.
He served in outreach ministry, working in the prison ministry, visiting the sick and shut in, mentoring and volunteering for various youth at risk program.
Pastor Chapman is the founder of The Mind of Christ Church, the CEO of the Motivational Outreach Community Center, a recipient of
the 2017 the Unsung Hero award from the city of East St. Louis, served as Junior Achievement administrator, Volunteers of America President, Mount Calvary Outreach Center president; he worked with the Deaconess Foundation in providing community assistance for youth at risk in the Washington Park, IL area. He has received the following awards in community outreach service:
1. Excellence in Community Service Award
2. Coro Midwest Center Neighborhood Leaders Program II
3. Outstanding Leaders Award Faith Based
Darrell A. Chapman, Sr. is a visionary leader, founder and Pastor of The Mind of Christ Church in East St. Louis, IL for the last 13 years.
He believes that the church is to serve our community by changing the image through the teaching the word of God and constructive "generational-based" life skills. Building a lasting and trusted community networks to assist families-in-need and wellness ". We as a community can make real change and not just talk about it," said Pastor Chapman, "We must do more than just provide our youth
with charity, we must teach them how to generationally appreciate the skill of being charitable". With the leadership of Pastor Chapman, various community programs have been implemented for the last 13 years at The Mind of Christ Church:
-The Mind of Christ Church & Partners - serves as a volunteer with its annual Toy, Food and Clothing Give-away serving thousands of
residences, this program has provided toys, food and clothing to community.
- The Mind of Christ Church Back to School Program that provide back packs and school supplies to area children,
-Summer Enrichment Program that provide area youth ages 7-13 years four weeks of reading, math, computer skills, science, activity and meals.
- The Mind of Christ Church New Year's Eve Youth Lock-in (Safe-Haven) which provide safety, youth activity, music and meals.
- The Mind of Christ Church Summer Enrichment Program that provide tutoring in basic reading, math, science, computer training, etiquette
and meals.
_ The Mind of Christ Church Food Pantry that provide food to families that are experiencing food insecurity.
Pastor Darrell Chapman is a devoted husband and father that loves God and his family.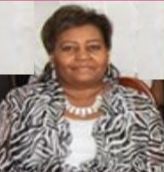 Mother Delores Chapman is the first lady and Co-Founder of The Mind of Christ Church. She is the Co-Founder and President of the Motivational Outreach Community Center. She received her formal education in the East St. Louis school system and completed her college education at State Community College and Saint Louis University. Her early Christian experience began at McCasland COGIC at the ages of 5 to 11 years she was excited about the love of God and the saints at church. Her family relocated across town and she faithfully attended Greater New Hope Baptist Church under the leadership of Reverend Alexander. Mother Chapman did not know that God had a plan for her life, and he would bring her again back home to the Church of God in Christ. At the age of 17 years old God called and she answered giving her heart and soul to God. He filled her with the Holy Ghost and she knew her life would never be the same. She married her high school sweet heart and became the mother of
three sons (Darrell Jr., Demarcus and Darius). She would find herself being trained in the way of holiness by the dear mothers of the church
(Mother Gradie Johnson, Mother Ada Mae Turner, Mother Alice Smith, Mother in Love Dorothy Chapman, and Sister Grace Atkins). She loves God and pursued his will for her life. God would develop her to be an evangelist missionary and respected leader of church. God would further
develop her for the role of first lady. Mother Chapman would assist the pastor in the spiritual and natural administration of the church. Mother Chapman has served over 40 years in the various church ministries (youth, women, community, nursing home & prison). She is knowledgeable about the word of God and has excellent leadership, management, and communication skills. Mother Chapman serves as an administrator of the church in various areas of business and business technology. She is a retired nurse and clinical research manager. She is a loving wife, mother, and grandmother.
Current Services:
Live Stream Services:
All Worship Services are being live streamed on Face Book Live or recorded services are located on You Tube at 11:45 am.
Tuesday Night Adult Bible Study at 6:30 pm on Zoom.
The Mind of Christ Church Monday's Mobile Drive Thru Market: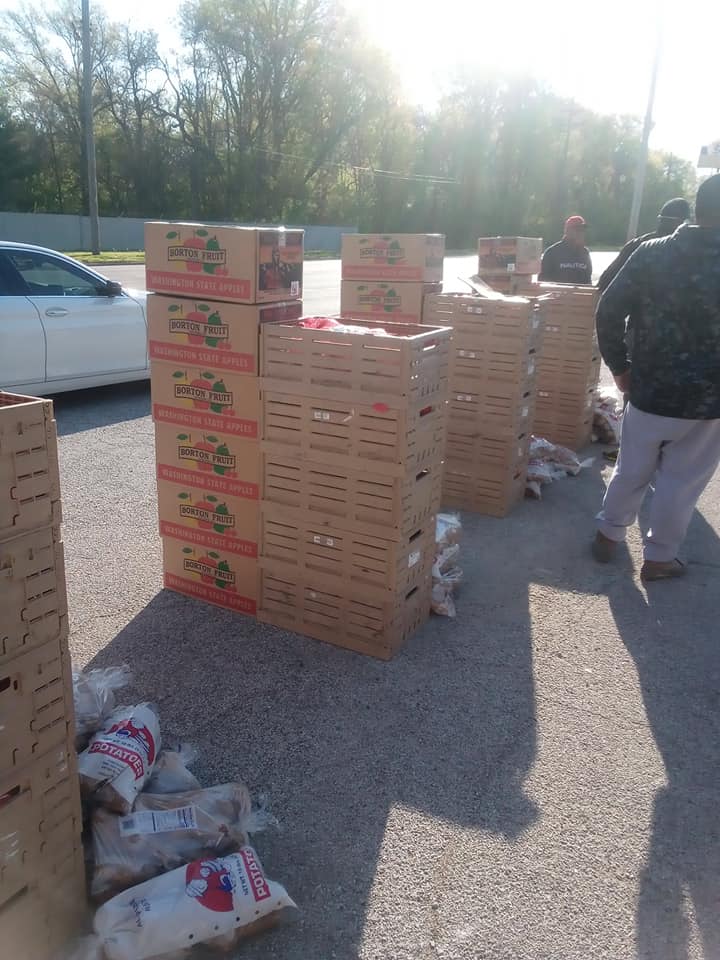 The Mind of Christ Church (TMOCC) are committed to serve the commuunity during the time of food insecurity of COVID-19. TMOCC Food Pantry Mobile Drive Thru Market is open in May 2020 from 12:00 noon until 2:00 pm or until every thing is gone. CDC COVID-19 guidance.
The Mind of Christ Church Announcements:
We will continue to pray for the world and the leaders during this time of Pandemic. We thank all essential workers for serving in their various capacities, you are deeply appreciated. We would like to acknowledge all 2020 Graduates on their accomplishment. We will continue to keep in prayer all families that are having trouble, sickness, or bereavement. Please submit all prayer request to Mindofchrist3312@gmail.com or call 618 215 0684.